Are You Searching For Asphalt Paving Services in New Albany, Ohio?
Asphalt Help Paving & Sealcoating is proud to be New Albany's trusted asphalt paving provider! Whether it is a residential property or a commercial business that you own or manage, our goal is to deliver long-lasting asphalt paving solutions ranging from durable driveways to parking lots and roads - results which surpass your expectations!
Call Now for a Free Estimate!
As a family-owned and operated business based out of Columbus Ohio, we proudly provide services in the New Albany area. At every paving project we undertake, our primary concern is ensuring customer satisfaction - with over five decades of experience within this industry, you can rest easy knowing your asphalt paving project is safe in our capable hands.
Asphalt Paving Solutions in New Albany, OH
When it comes to asphalt paving in New Albany, Ohio, Asphalt Help Paving & Sealcoating stands out from the rest. We take great pride in offering superior installations that go above and beyond customer expectations - from visualizing a project's conception all the way through efficient completion - every detail is handled efficiently by us.
At Asphalt Help Paving & Sealcoating, professionalism is our number one goal. When you contact us for a free quote, you will experience firsthand our team of highly knowledgeable paving professionals dedicated to asphalt work - making the installation of new asphalt easier and less stressful for our clients.
Do not allow your worn-out asphalt to cause you headaches with its cracks, potholes, and crumbling edges; trust Asphalt Help Paving & Sealcoating for all the solutions to keep it looking its best.
Asphalt Help Paving & Sealcoating of New Albany is your local asphalt paving contractor with unmatched experience, top-quality work, and professional service - come experience the difference today with Asphalt Help Paving & Sealcoating.
Asphalt Paving in New Albany Ohio - Our Service Offerings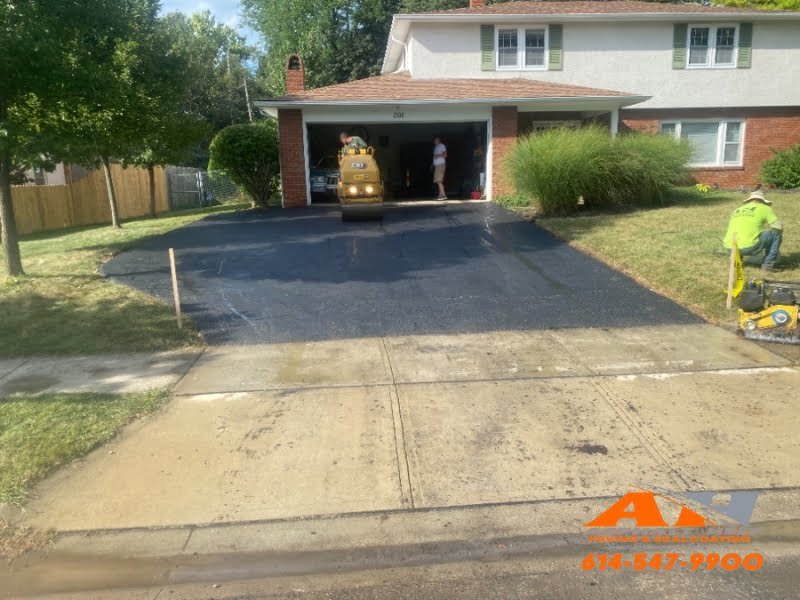 Whether it be an update of an existing driveway or starting from scratch altogether - our professional team is on hand to assist. By working closely with you we determine the most efficient course of action for exceptional results; using top-grade materials and state-of-the-art equipment to guarantee beautiful long-lasting driveways.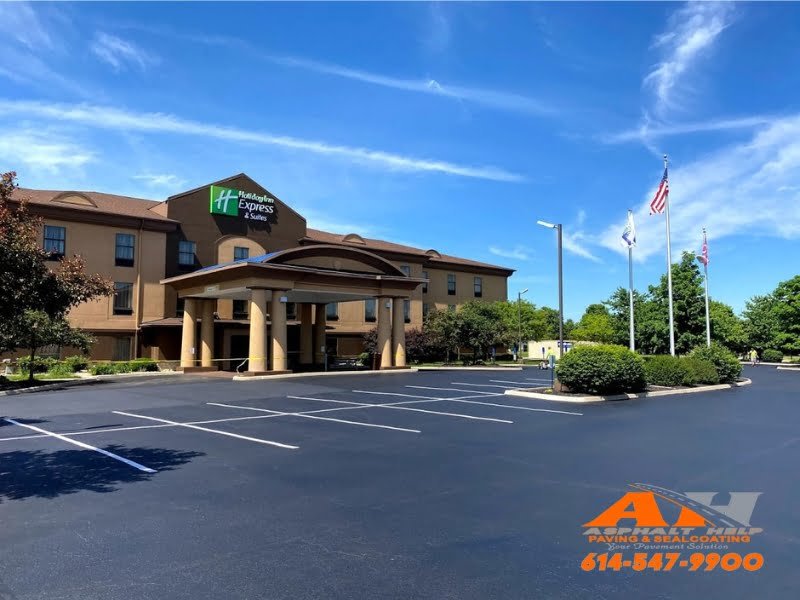 From start to finish, our experienced team is your one-stop solution for parking lot paving needs! Whether repaving an existing lot or starting from scratch, our skilled crew is fully prepared. With only top-quality equipment and materials, we always aim to create parking lots that stand the test of time while remaining visually appealing and durable.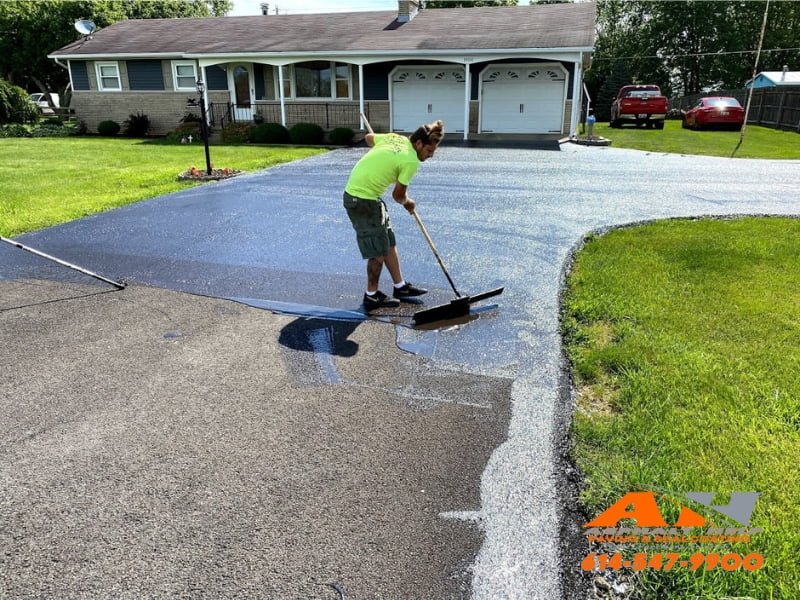 Asphalt sealcoating is an essential practice that protects asphalt surfaces from the sun and weather elements, and at Asphalt Help Paving & Sealcoating, we provide this essential service to homeowners and business owners alike. With regular sealcoating typically every two or three years repairing small cracks and damage while revitalizing its appearance and rejuvenating your asphalt's appearance; trust in us for quality sealcoating that restores that desirable blacktop look!
At our asphalt repairs company, we recognize the significance of quickly responding to cracks and holes. Allowing water seepage can allow damage to spread throughout a compacted base and further compromise it. That is why our highly-skilled team uses only high-grade materials when filling and sealing asphalt cracks - taking pride in providing long-term fixes which stop the further spread of damage.
Although asphalt striping often goes unnoticed, its role is essential in directing traffic and maintaining order in parking lots and roadways. Unfortunately, over time this striping can become worn and faded - that's where we come in; with our comprehensive services offering professional asphalt striping we guarantee clear and visible markings to guide drivers safely.
Our expertise extends beyond residential projects – we are also your trusted partner for commercial paving. Whether repaving a lengthy road or replacing worn-out pavement, our experienced team has the knowledge and top-of-the-line equipment to handle large-scale commercial paving projects. Don't settle for a rough and uneven surface when you can have a smooth and polished road. Contact us today to discuss your commercial paving needs and get started on your project.
At Asphalt Help Paving & Sealcoating, we are committed to delivering exceptional results and surpassing your expectations. Trust us for all your asphalt paving needs in New Albany, OH.